Mommy and Me with Mrs. Amy
I do..We do..You do
Using a multi- sensory approach for our adorable special little ones we will explore learning through circle time, story time, sensory activities and art based projects. Come enjoy the magic of learning in a safe, warm environment with your child and let the fun begin!
To register or inquire, pls email: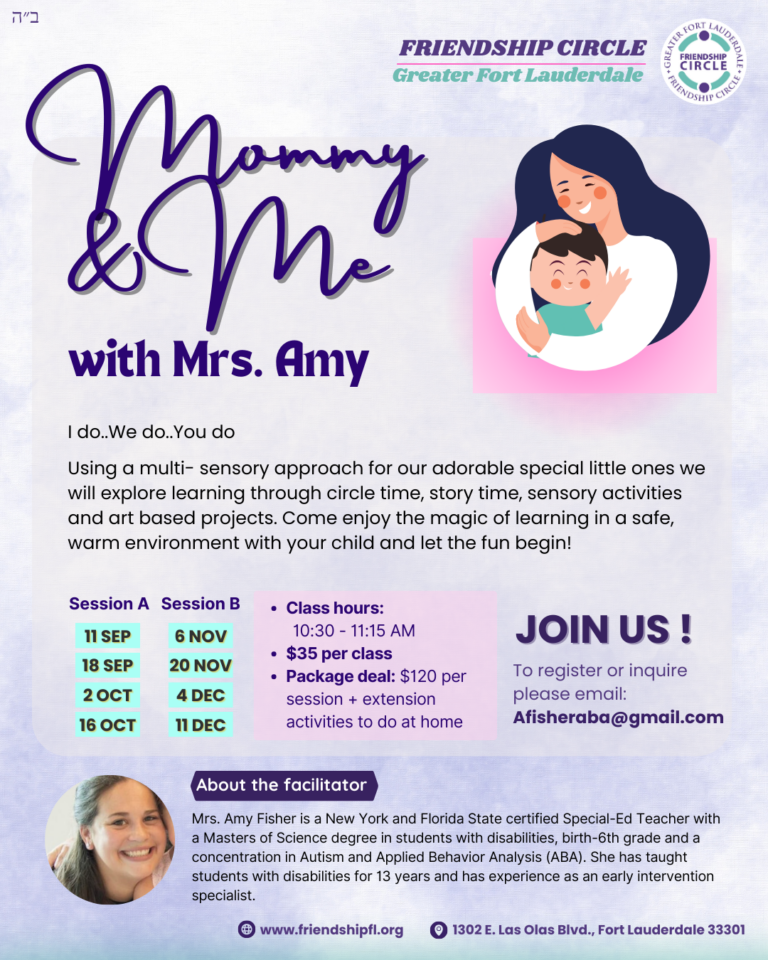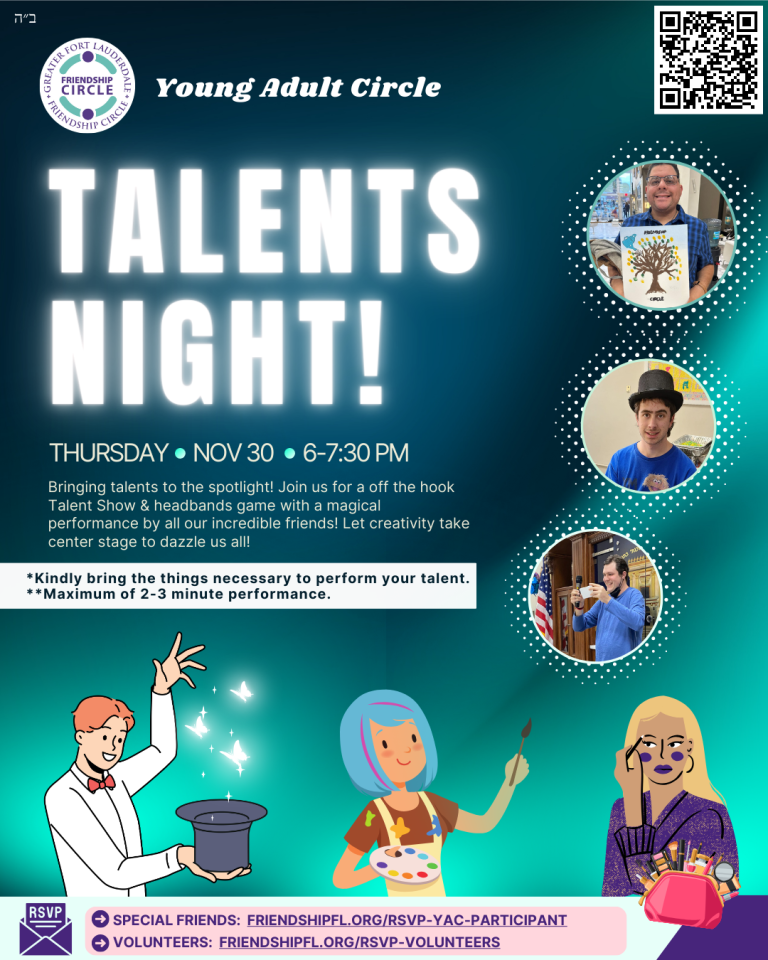 Bringing talents to the spotlight! Join us for a off the hook Talent Show & headbands game with a magical performance by all our incredible friends! Let creativity take center stage to dazzle us all! See you there!
Please let us know which talent you will be prepared to show off! We've had everything from magic, to comedy, dance to makeup tutorials! The sky is the limit!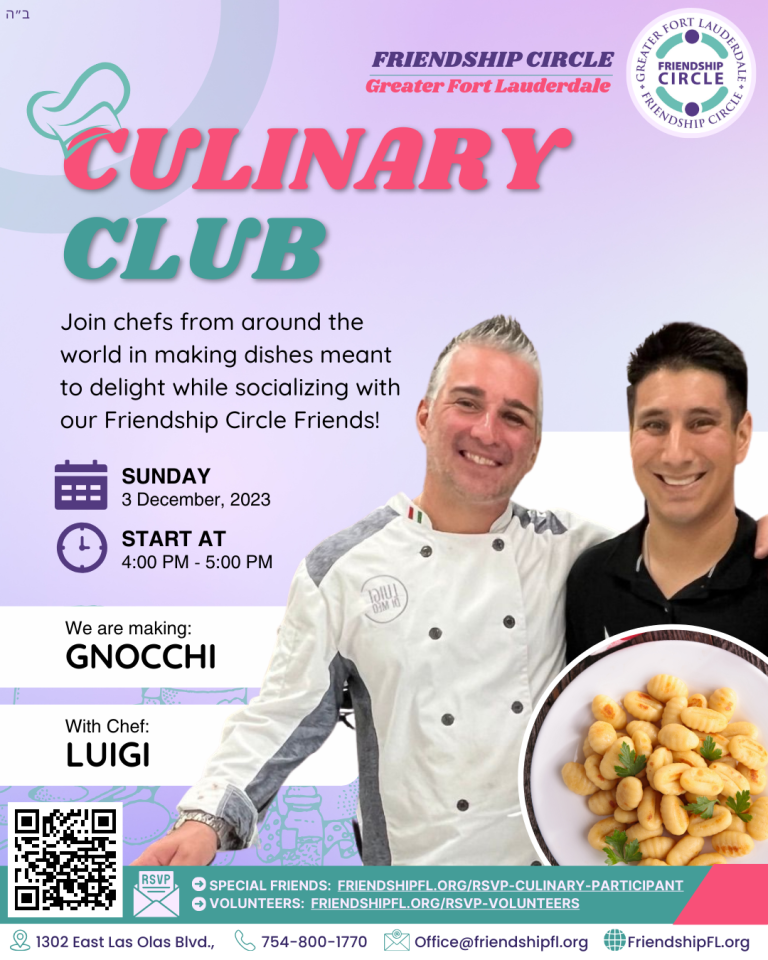 The count down is on to an exciting culinary journey of yummy Gnocchi crafting With Famous Chef Luigi Join our incredible Friendship Circle buddies for an afternoon of mashing, folding, dancing, and rolling our way to a delicious time together! Don't miss the Gnocchi-licious fun!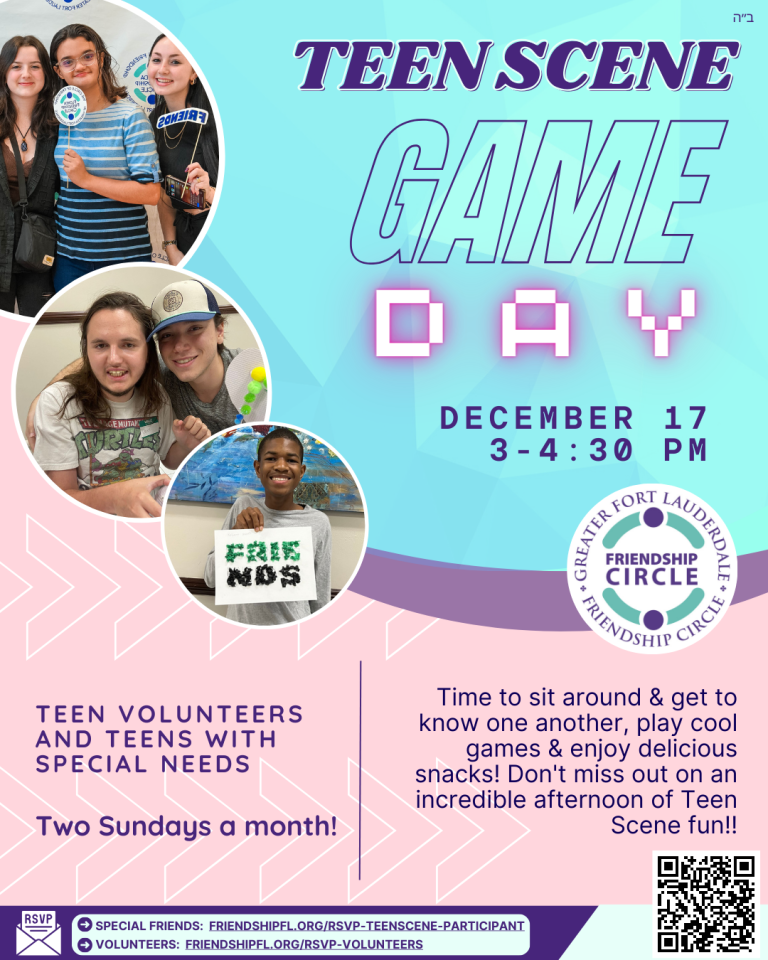 Time to sit around & get to know one another, play cool games & enjoy delicious snacks! Don't miss out on an incredible afternoon of Teen Scene fun!!