Mommy and Me with Mrs. Amy
I do..We do..You do
Using a multi- sensory approach for our adorable special little ones we will explore learning through circle time, story time, sensory activities and art based projects. Come enjoy the magic of learning in a safe, warm environment with your child and let the fun begin!
To register or inquire, pls email: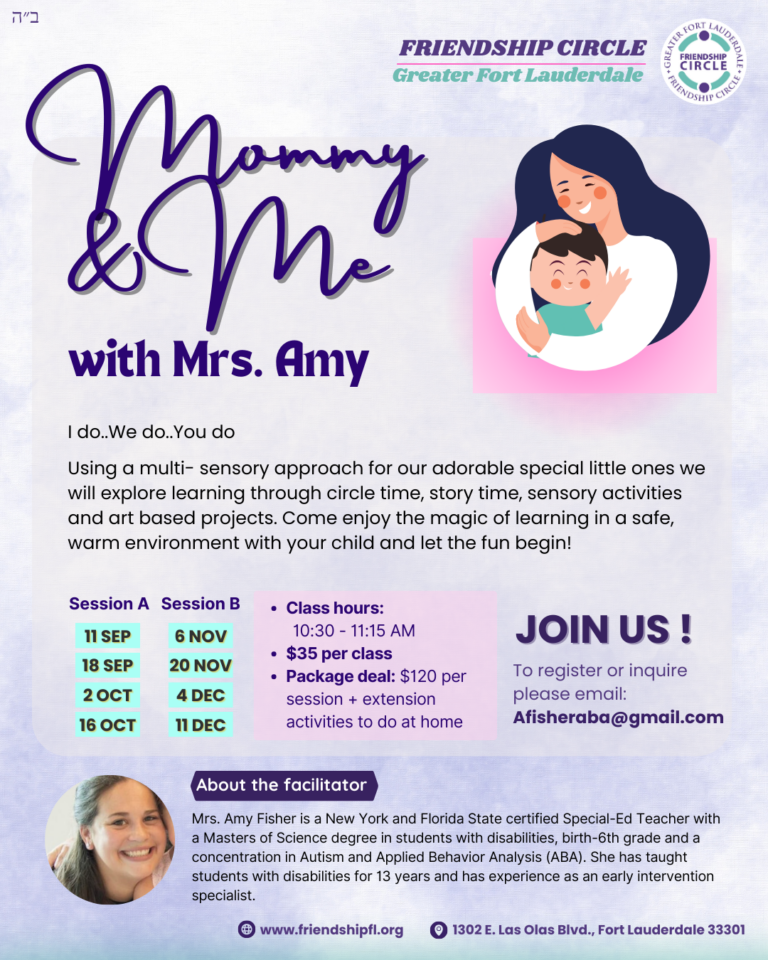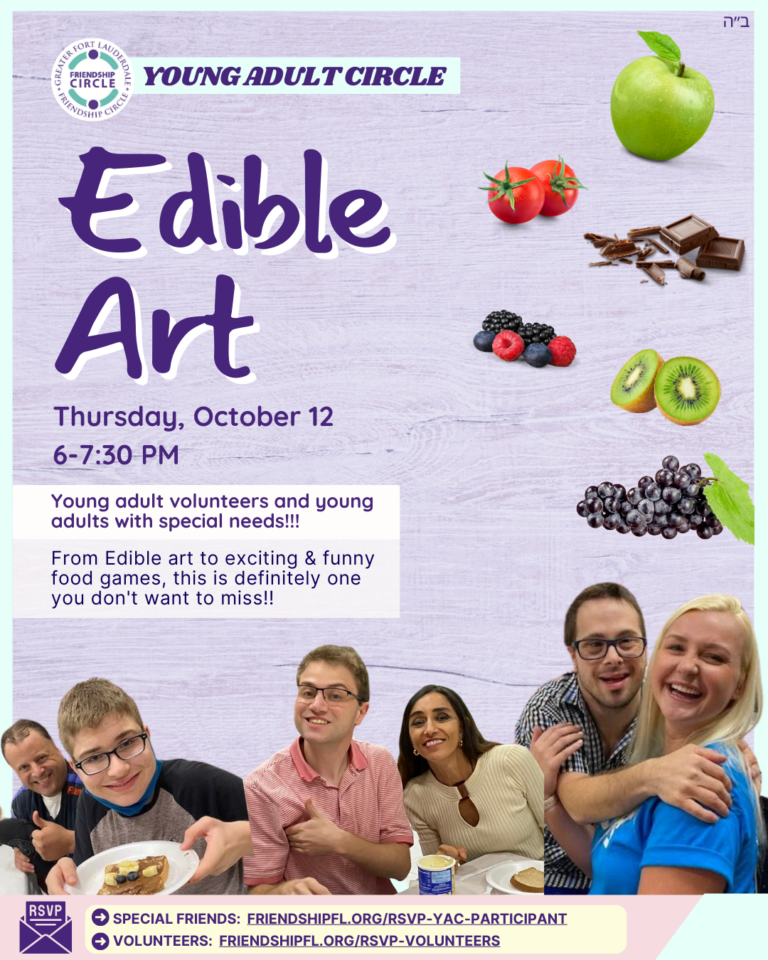 Time to sit around & get to know one another, play cool games & enjoy delicious snacks! Don't miss out on an incredible evening of Young Adult Circle fun!!
Get ready to savor delightful moments, explore edible masterpieces, and create unforgettable memories at Edible Art. Join us for a culinary adventure like no other!